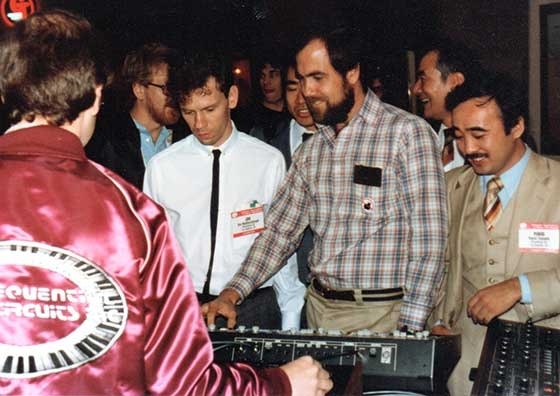 The Recording Academy geeft Dave Smith en Ikutaro Kakehashi de Technical Grammy Award 2013 voor de ontwikkeling van midi (musical instrument digital interface). Smith is de eigenaar van Dave Smith Instruments, een hardwarefabrikant die mooie betaalbare analoge synthesizers bouwt als de Prophet '08, de MoPho, Tetra en de Evolver.
Het midi-protocol bestaat dit jaar alweer dertig jaar en is tegenwoordig niet meer weg te denken uit de elektronische muziek. Door middel van midi konden synthesizers destijds voor het eerst met elkaar communiceren. Tegenwoordig wordt midi overal gebruikt, van synthesizers, drumcomputers tot en met de moderne softwaresequencers.
Financieel is Dave Smith weinig opgeschoten met de ontwikkeling van het midi-protocol. Hij heeft het vanaf het begin gratis ter beschikking gesteld. Midi heeft de tand des tijds verrassend goed doorstaan. Aan het protocol schijnt niets of weinig te zijn veranderd.
In 1982 ontwikkelde Dave Smith het midi-protocol en de midi-interface. Als eerste werkte Smith samen met de Japanse hardwarefabrikant Roland. Smith was toen nog werkzaam bij Sequential Circuits waar hij de beroemde Prophet synthesizers bouwde. De Prophet 600 werd door Smith als eerste met midi uitgerust en verscheen dertig jaar geleden op de markt. In januari 1983 werd tijdens de NAMM show de midi-communicatie tussen twee instrumenten van verschillende fabrikanten gedemonstreerd. Dit waren de Prophet 600 en de Roland Jupiter 6. Voor de laatste wordt tegenwoordig nog grof geld betaald op de veilingsites.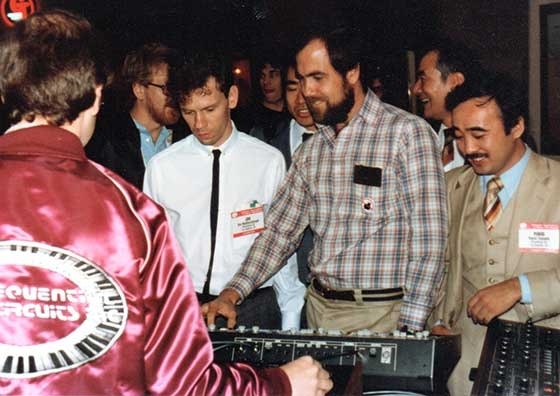 The Recording Academy announced that Dave Smith and Ikutaro Kakehashi will receive the 2013 Technical Grammy Award for the development of MIDI (Musical Instrument Digital Interface). Smith is the owner of Dave Smith Instruments, a hardware manufacturer that builds nice, affordable analog synths like the Prophet '08, MoPho, Tetra and Evolver.
This year, the MIDI protocol is already thirty years old. Nowadays, electronic music still uses MIDI everywhere, from synthesizers, drum machines to the modern softwaresequencers. By using MIDI, synthesizers could communicate for the first time with each other.
Financially, Dave Smith has earned nothing with the development of the MIDI protocol. From the beginning he has made the protocol available for free. MIDI has stood the test of time surprisingly good. The protocol seems to have changed little or nothing.
In 1982, Dave Smith developed the MIDI protocol and MIDI interface. The Japanese hardware manufacturer Roland was the first partner to adopt the MIDI protocol in their products. At the time, Smith was employed by Sequential Circuits, where he built his famous Prophet synthesizers. The Prophet 600 was the first synthesizer with MIDI. It appeared thirty years ago on the market. During the NAMM show in January 1983, the first demonstration of MIDI communication between instruments of different manufacturers was demonstrated by Dave Smith. These were the Prophet 600 and the Roland Jupiter 6. Nowadays big money is paid for the Jupiter 6 on the auction sites.