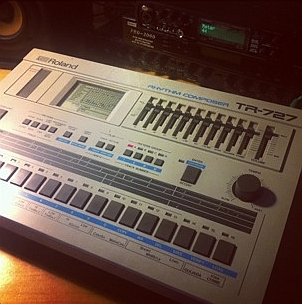 Alessandro Saccoia heeft ruim dertig samples gratis beschikbaar gesteld van de Roland TR-727 drummachine. Tot de geluiden behoren onder andere conga's, bongo's, fluitjes (whistles), timbales, maracas, cabasa en agogo's.
De samples zijn van goede kwaliteit. Door deze in je favoriete sampler af te spelen kun je leuke Latijns Amerikaanse percussie maken.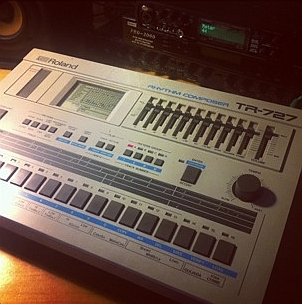 Alessandro Saccoia has released over thirty samples from the Roland TR-727 drum machine. They are available for free. The sounds include congas, bongos, whistles, timbales, maracas, agogos and cabasa.
The samples are of good quality. By loading them into your favorite sampler, you can make some great Latin percussion rhythms.