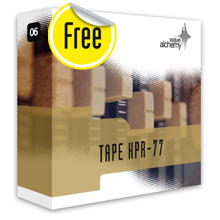 Wave Alchemy heeft 281 gratis samples van de Korg KPR-77 drummachine voor geregistreerde gebruikers. Deze analoge drummachine werd begin jaren tachtig gemaakt als goedkope tegenhanger voor de Roland TR-606, meldt de Britse samplemaker.
Tape KPR-77 bevat drie drumstel-patches voor Native Instruments Kontakt en Battery. Elke patch benadert zoveel mogelijk de originele drummachine door het gebruik van onder andere aanslaggevoelige lagen, willekeurig afspelen van samples (round robin) en het afknijpen van het ene geluid zodra een ander specifiek geluid wordt afgespeeld (choking).
Natuurlijk kun je de samples ook laden in je eigen favoriete sampler. Als je op zoek bent naar goede drumsamples, bekijk dan ook de uitstekende commerciële samplepakketten van Wave Alchemy. Deze klinken erg goed.
Meer informatie en de download (na registratie) vind je op de website van Wave Alchemy.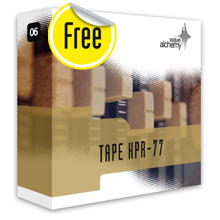 Wave Alchemy has 281 free samples of the Korg KPR-77 drum machine available for registered users. This analog drum machine was made ​​in the early eighties as a cheap alternative for the Roland TR-606, reports the British sample maker.
Tape KPR-77 contains three drum kit patches for Native Instruments Kontakt and Battery. Each drum kit approaches, wherever possible, the original drum machine using velocity layering, round robin sample playback and choke groups.
Of course you can also load the samples into your favorite sampler. If you're looking for other drum samples, check out the excellent commercial sample packs of Wave Alchemy.
More information and the download (after registration) is available on the website of Wave Alchemy.